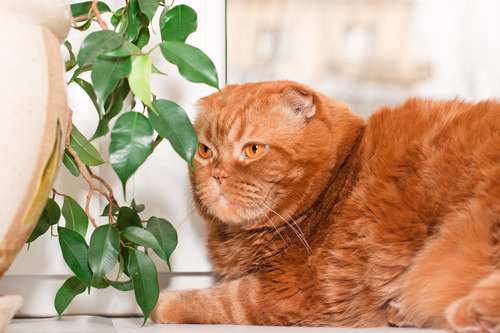 Did you know that there are more toxins inside your house than there are outdoors? For many people, health risks may be greater due to exposure to air pollution indoors than outdoors.
The best way to help combat indoor toxins and air pollution is to select houseplants that are both aesthetically pleasing and provide health benefits.
The NASA Clean Air Study, led by the National Aeronautics and Space Administration (NASA) in association with the Associated Landscape Contractors of America (ALCA), suggests that certain common indoor plants may provide a natural way of removing toxic agents such as benzene (found in gasoline, paints, oils, plastics, detergents, pharmaceuticals and dyes), formaldehyde (insulation, particle board or pressed-wood products, facial tissues, fire retardants, carpet backing, cigarette smoke), and trichloroethylene from the air, helping neutralize the effects of sick building syndrome. In simplistic terms; leaf surfaces and roots absorb airborne contaminants.
How many plants do you need in your home? It's suggested that a minimum of two plants per 100 square feet of floor space will suffice. Equally important is the type of plants, and some are better to have in certain rooms of your house.
A field study conducted by Adjunct Professor from the University of Technology, Sydney (UTS), Margaret Burchett PhD researched plants that removed what air pollutants. Here are a few examples of their findings:
'Janet Craig' Dracaena — Three of these plants in a 130-square foot room cuts VOC's up to 70%
Peace Lilly — Can boost a room's humidity by up to 5%. In the winter months, this small increase is enough to relieve dry throats and noses.
Boston Fern — is the most effective plant to remove the toxic gas formaldehyde.
Examples of other indoor plants that provide health benefits are:
Gerbera Daisy — Reduces levels of benzene, a chemical solvent used for dry cleaning.
English Ivy Hedera — Reduces levels of formaldehyde commonly found in some carpet cleaners, dishwashing liquids and other household cleaning products.
Golden Pothos Epipremnum (Pothos / Devils Ivy / Scindapsus) — In a study published in the American Society of Horticultural Science's journal HortTechnology, this plant performed well in removing ozone, a respiratory irritant present in auto emissions. If your house has an attached garage, this plant would serve you well placed near the door from the garage into your home.