Growing Roots™ is an interior plantscaping company dedicated to creating a beautiful, enjoyable and most importantly, a healthy interior environment for your home or office. We take pride in our selection of the best indoor plants available and in providing you with the best plant care services possible. Growing Roots is committed to supplying you with guaranteed quality products and services.
As a full-service interior plantscaping business, we can create the perfect ambience for your home, or enhance your corporate branding by leaving a memorable first impression with your clients. Growing Roots sells, leases, designs, and maintains a vast selection of beautiful indoor foliage for your home, office, or anywhere in between.
We are your indoor plant professionals and we know that our reputation ultimately hinges on our products and services. With this in mind, we consistently demonstrate our commitment to excellence in all that we do; from our selections of plants and pottery, to our interior plantscape designs, to customer service. This means the initial appearance of your plants is how they will look weeks, months, and years from now. We guarantee it!

Keeping your indoor plants green and beautiful is not only a science, but also an art — and something we take seriously. With Growing Roots, your plants are maintained on a regular basis by highly-trained technicians who are passionate about their work and tend to every detail of service, including watering, fertilizing, trimming, pruning, cleaning, rotating, and any necessary environmentally-friendly pest control if needed. We provide guaranteed maintenance on all of our plants, allowing you to simply enjoy your new, worry-free green environment.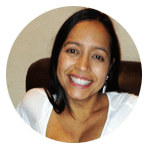 In addition to being the owner of Growing Roots LLC, headquartered in Long Beach, CA, since 2004, Jennifer is also a strong supporter and active participant in industry related organizations. As a supporter of the Green Plants For Green Buildings association, Jennifer offers plant advice for businesses working to meet Leadership in Energy and Environmental Design (LEED) certification. Other associations and memberships include: Plantscape Industry Alliance… [ Read More ]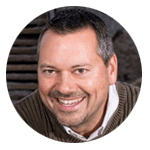 Jeff is the owner of Growing Roots La Jolla and is also a supporter of Green Plants for Green Buildings and a member of the Plantscape Industry Alliance.  He is a long time supporter of The Yosemite Fund and an active participant in The Leukemia & Lymphoma Society's (LLS) Team in Training program where he rides his bicycle in 100-mile events to raise money for the LLS.   He was formerly a Vice President and Assistant Treasurer… [ Read More ]