It's never been easier to transform your indoor space!
With our done-for-you interior plant design, delivery, installation, and plant maintenance services.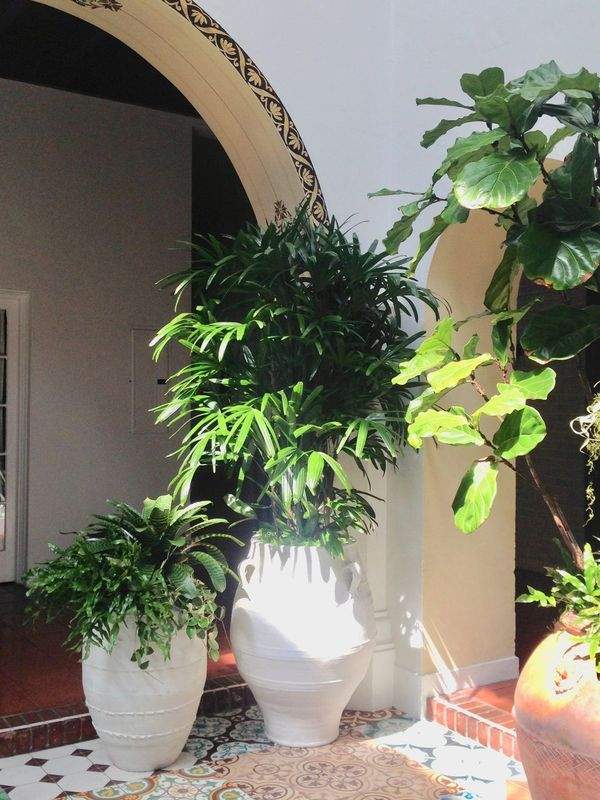 "Let the Magic Begin!"
Our services begin with a free, no obligation consultation and estimate.
We come to you and evaluate what you may need in order to create a green, healthy environment.
We take into account your vision, space, lighting, air flow, décor, and other aspects before developing a comprehensive design and proposal featuring interior plants and decorative containers. The proposal includes everything that was discussed in the initial consultation, including a maintenance program.
Once the design, numbers, and details have been agreed upon, we deliver and install your interior plants and containers in their new space.
Expert Delivery and Installation
We thrive on being able to come in and transform a space with plants.
We will tend to every detail of the installation from hand cleaning your plants to using only proper staging materials to make sure your installation is professional and water tight.
Growing Roots guarantees quality products, service, and maintenance to all of our clients. In order to keep plants looking their best, our guaranteed maintenance will replace plants when necessary at no extra expense to you. It is simply part of our guarantee to create and maintain a beautiful and healthy environment for every client.
Complete customer satisfaction is our top priority!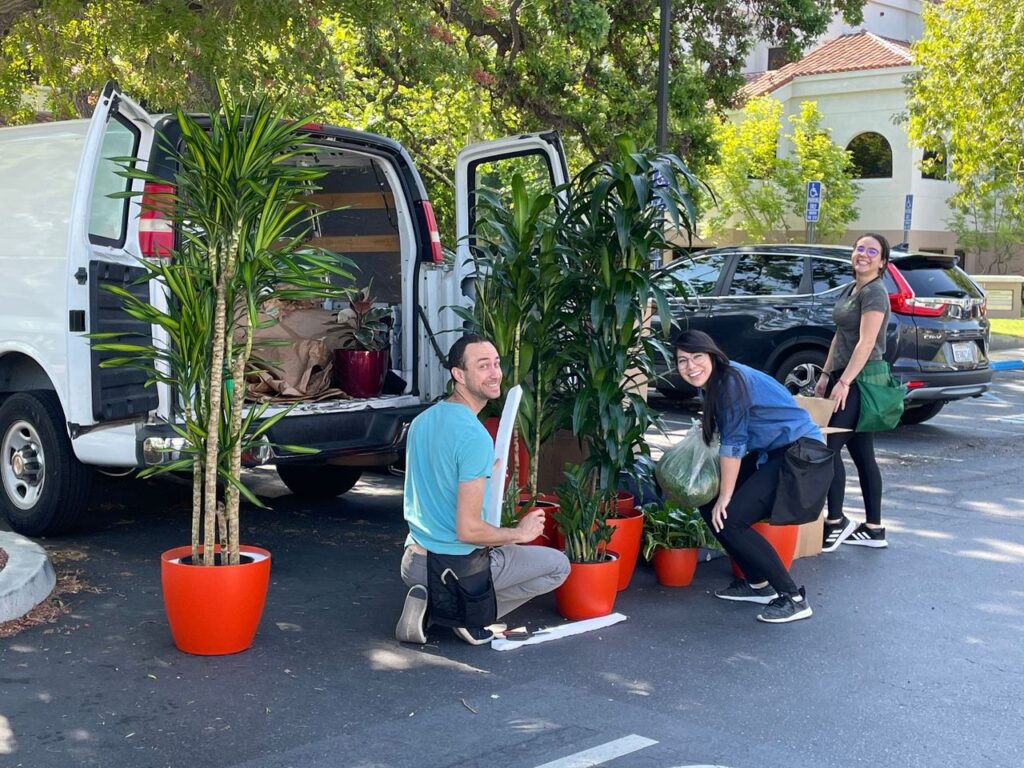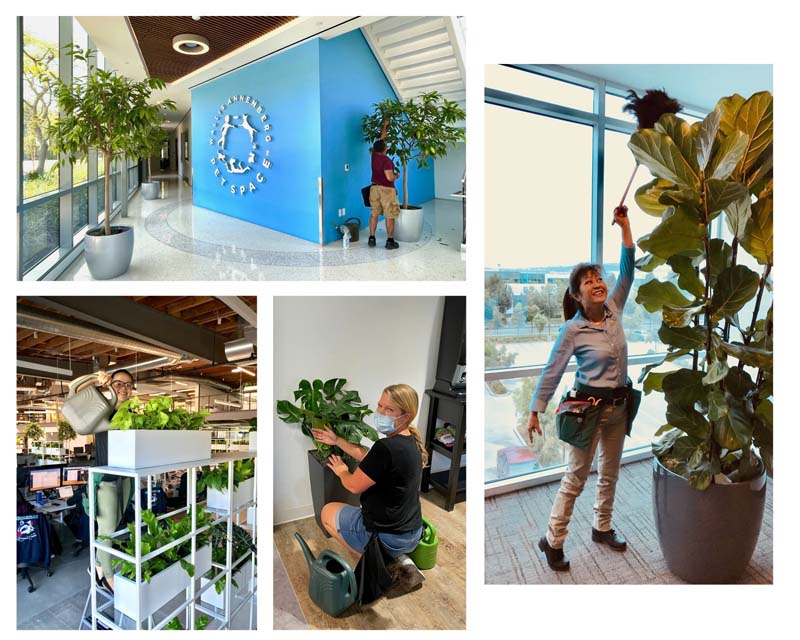 Professional Plant Maintenance
Keeping your indoor plants green and beautiful is not only a science, but also an art — and something we take seriously.
With Growing Roots, your plants are maintained on a regular basis by highly-trained technicians who are passionate about their work, and tend to every detail of service! We do the watering, fertilizing, trimming, pruning, cleaning, rotating, and any necessary environmentally-friendly pest control if needed.
We provide guaranteed maintenance on all of our plants.
With each plant care visit we: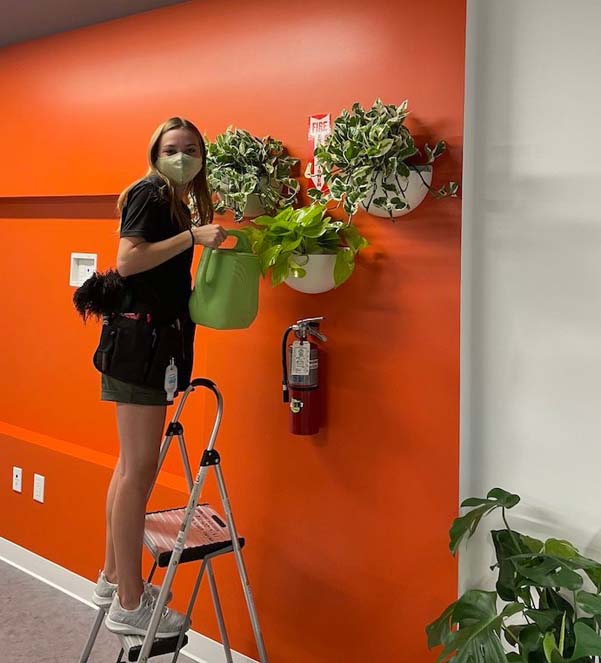 Decorative Plant Pottery & Containers
Plant containers offer an easy and inexpensive solution in designing your distinctive home or corporate image. Pottery and containers create focal points, and are also great for bringing life to a dark office corner or long hallways. Containers add a decorative element in interior design, and with a wide variety of shapes and colors to choose from it's easy to get just the right look and feel in your home or office.
We have all sorts of plant container shapes and colors available for you, from tall and short to round and square to everything in between. We work with you in helping to decide which plant works best in which container and then guide you through the process of designing that perfect dreamscape for your home, or corporate image for your office.