Growing Roots Specializes in Acclimated Indoor Tropical Plants
We Come to You!
Growing Roots Long Beach serves the following areas:
Long Beach
Thousand Oaks
Los Angeles County
Orange County
Ventura County
Long Beach Office
3940 E. 4th Street
Long Beach, CA 90814
Phone: 1-866-480-9141
Thousand Oaks Office
2860 Camino Dos Rio
Newbury Park, CA 91320
Office Hours
Monday – Friday: 9:00 AM – 5:00 PM
About Jennifer Perez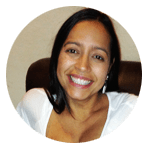 In addition to being the owner of Growing Roots LLC, headquartered in Long Beach, CA, since 2002, Jennifer Perez is also a strong supporter and active participant in industry related organizations. As a supporter of the Green Plants For Green Buildings association and a registered trainer, Jennifer offers a course in plant benefits that can be used for continuing education units (CEU's) for various industries.
Growing Roots was also the first interior plant care company in California to be "green certified" by Green Earth Green Plants in 2009. The certification conducted by a third party is an assessment of a companies general business practices.
Jennifer loves working with plants but her most important job is being a wife and mother to two beautiful and busy boys! Not to mention a house full of critters.
Growing Roots is committed to supplying our customers with guaranteed quality products and services. Our goal is to create a beautiful, enjoyable and most importantly, a healthy interior environment for your home or office. Through the careful selection of the best plants, and best plant care services, we can help you find what works best with your lighting, airflow and décor. If we don't have what you are looking for, we can always order it for you.
Let's Get Started!
Email Jennifer:
Call 1-886-480-9141 for a FREE in-home, or in-office, estimate.
What Our Clients are Saying
The quality of service and attention to detail is exceptional. Growing Roots is just a phone call away, which makes one small part of my job a lot easier and worry-free. I would definitely recommend their plant service to anyone.
Javier Palomar, Assistant Property Manager Triple Net Properties, Inc.
Santa Fe Springs, CA
Growing Roots sold us our plants and have serviced them for more than two years.We couldn't be more pleased with the quality of plants and dependability of their service. The plants seem to like it, too. Can you imagine—one of them bloomed twice!
Joy L. Janes, VP & Regional Manager, Gateway Business Bank
Lakewood, CA
I cannot tell you how much your understanding attitude and timely response to all our last-minute changes and requests have been appreciated. We have appreciated the years of outstanding service and look forward to many years to come.
Peggy Hill, Support Services Assistant
Schools First Federal Credit Union