What is Biophilic Design?
Biophilia, a term coined by biologist, researcher, theorist, and author, Edward O. Wilson, is our instinctive human love of nature. Biophilic Design is the new standard for creating a "green" workplace environment.
In brief, biophilic design creates harmony between the workspace and the outside world and has become the biggest trend in interior design.
However, a biophilic design does not need to contain all of the desired elements and attributes. We implement the components that make the most sense given the context. Therefore, we create an interior habitat of features that go together in a harmonious way.
Bringing the Outdoors In!
Strategically selecting and placing live plants in the workplace goes well beyond "decorating" your office. The most biophilic buildings incorporate multiple features. At Growing Roots, we use as many aspects of biophilia design as possible when it comes to creating a green environment in the workspace.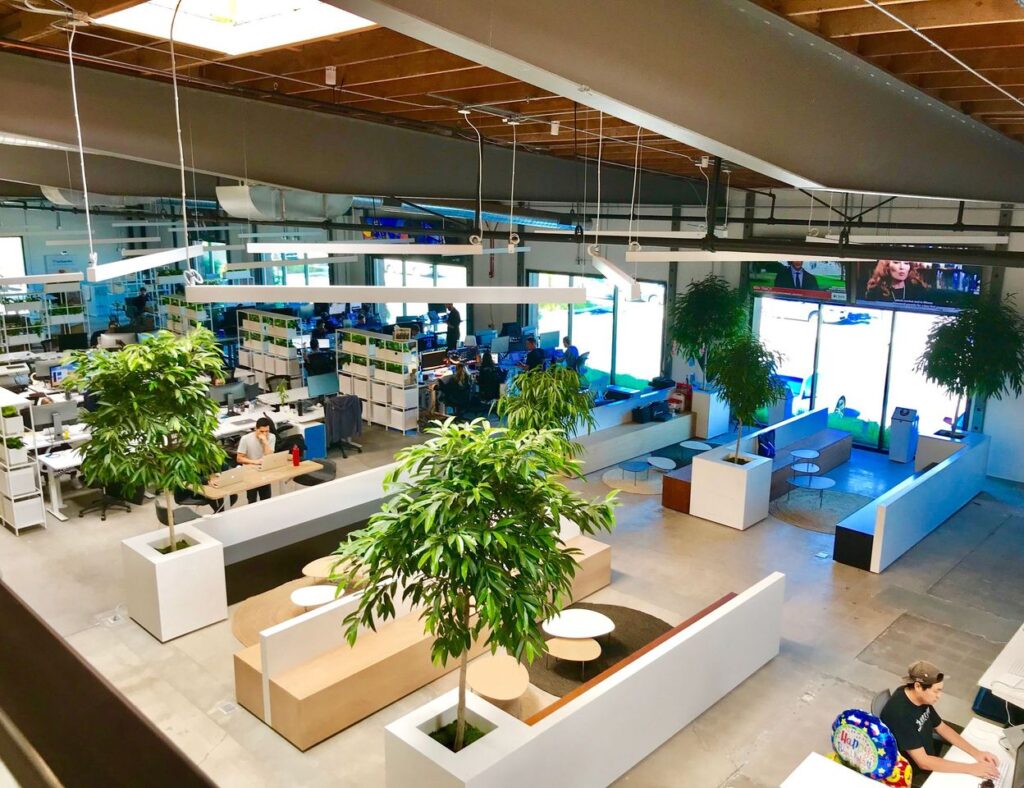 During your free, no obligation consultation, before coming up with a plan we take a look at:
When done right, without a doubt, biophilia can have a strong positive impact on overall health and well-being. For example; improved air quality, increased productivity, sense of well-being, reduced stress levels, and more.
In addition to the planning, selecting and installing exceptional interior plants, we provide superior interior plant maintenance services!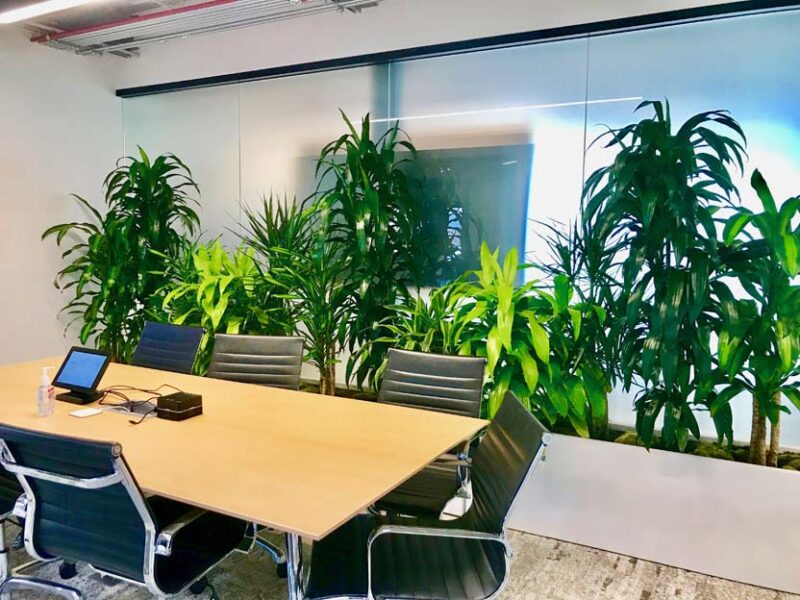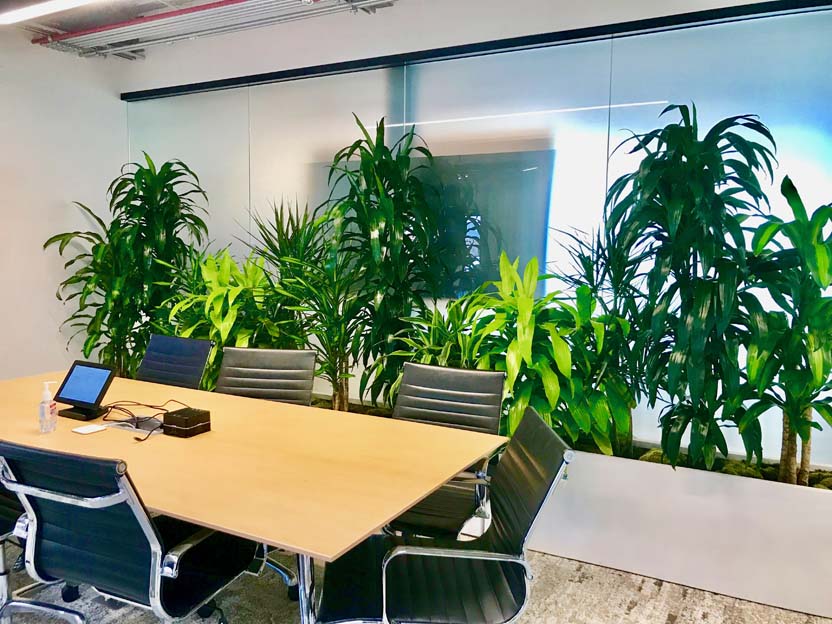 "If design doesn't focus on aspects of the natural world that contribute to human health and productivity in the age-old struggle to be fit and survive, it's not biophilic."
Stephen R. Kellert
Although people have a strong preference for working in spaces that have windows, there are many windowless work environments. Research shows that people in such spaces often decorate their workspaces with plants, perhaps as a way to compensate for lack of connection to the outdoors.
To illustrate the benefits of Biophilic Design in the workspace, Green Plants for Green Buildings put together the below Infographic. In summary, benefits include: